Highlights DLF Floors Gurgaon
Upto 6 to 9 Lacs for Few Units
Car Parking with Each Unit
Get Possession Within 2 Years
Attractive 25:25:50 Payment Plan
Only 52 Units For The Lucky Few
Low Rise & Low Dense Development
DLF Garden City Floors Gurgaon
DLF Garden City Gurgaon
DLF LTD unveils its premium and exotic floors in Gurgaon with a futuristic floor plan to enjoy leeway of its space, privacy and comfort. This gated community accentuates the new floor plan and structure to get its core use and beauty.
Attractive 4 BHK floors well settled on the new floor plan to get capacious living space where the ventilated kitchen, smart dining area, wide balcony, sun filled bedrooms and more collectivity brings content living space.
For better access, the floors come with additional servant & store room to have its better use and get additional space.
Price List of
DLF Garden City Floors Gurgaon
DLF Garden City Floors is offering you a lifestyle filled with comfort and warmth at just a price. Giving 6 various sizes, buy as per your need & preferences.
Great question! We'll find out that for you!
Why DLF Garden City Floors Gurgaon?
To get capacious 4 BHK floors with separate servant & store room and be a part of a prominent sectors 91 & 92 Gurgaon with better livability.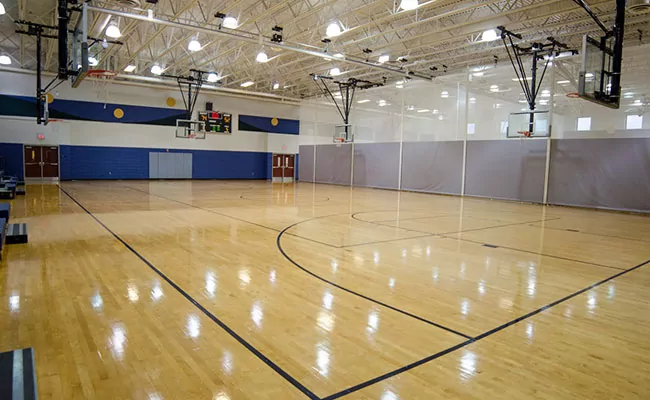 Amenities - DLF Garden City Floors Gurgaon
Residents can get a pool of modern amenities for an active, robust and modern lifestyle. Starting from the gym, spa, clubhouse, sports hub, jogging track, playground, kid's play area and lots more are the part of this new residential housing.
Now after your desk bound job you can meet an energetic lifestyle by indulging in diversified activities.
Amenities Like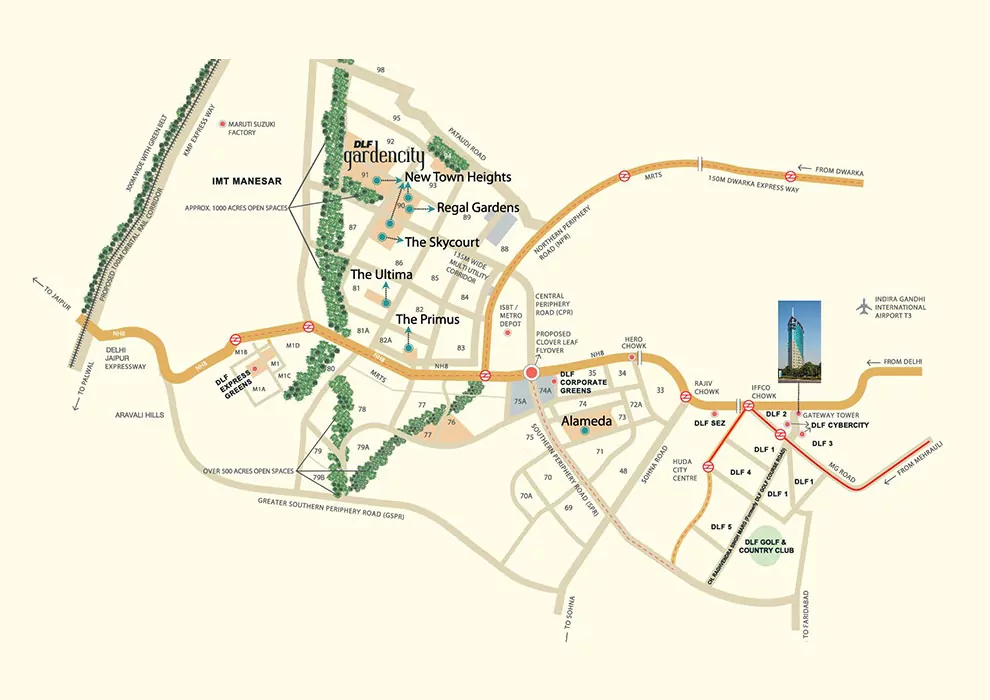 Location Advantage - DLF Garden City Floors Gurgaon
This new housing project is situated in sector 91 & 92, Gurgaon serving better livability with the presence of social and physical infrastructures.
Robust transportation system and smart road map promise easy peasy connectivity to all the areas of Gurgaon and its adjoining cities.
IGI Airport 45 Min.
DLF Cyber City 48 Min.
Dwarka Expressway 15 Min.
NH-8 14 Min.
Delhi 45 Min.
Ambience Mall 30 Min.
Frequently Asked
Questions
Is there any payment plan?
Yes. The project is offering an easy 25:25:50 payment plan.
How much do I have to pay to book a floor apartment in DLF Garden City Floors?
You've to pay only Rs. 10 lacs to book your dream home
What are the sizes of 4 BHK planned in DLF Garden City Floors?
Here, you can have 324 - 502 Sq.yds
Can I get 4 BHK floors apartments in it?
Yes, you can. Also, available in 6 different sizes.
How many floors are in DLF Garden City Floors Gurgaon?
There are 52 floors in the development.
What type of development is it?
DLF Garden City Floors is an Independent Floors housing development.
What is the USP of DLF Garden City Floors?
DLF Garden City Floors is a part of 1000 acres township and it's a low dense floor residence.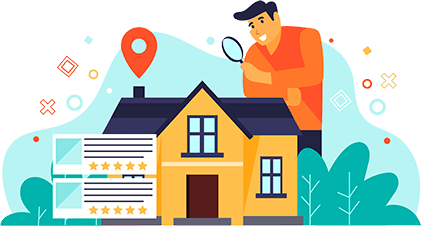 DECISION CORNER
Do You Want a deal of Investment? Just let us know!!