Highlights DLF The Grove Gurgaon
4 BHK Independent Floors
Low Rise & Low Dense Community
RERA-GRG-941-2021
73 Towers
Upcoming
DLF The Grove Gurgaon
You are invited to experience life in the Millennium City of Gurgaon with the planned housing community DLF The Grove, developed by the DLF Group, one of the leaders in the real estate market. You can enjoy the breathtaking residential development DLF The Grove, in the heart of Gurgaon's Golf Course Road, DLF Phase-5. The project offers stylish 4 BHK Independent Floors that offer all types of ultra-modern amenities.
In this latest project, the builder has planned to provide you with what you want. With its streets, gorgeous architecture, and everything prominent at Golf Course Road, Sector 54 Gurgaon, the building is designed to look well. Embrace contemporary conveniences in your everyday life. Living in the lush green surroundings of The Grove, residents will breathe the fresh, crisp air and lead a wholesome lifestyle.
Several features are imbibed in the project giving an exceptional life to the residents. When you will start living here you will know come to know that everything here is well-developed. The community sits on wide acres of land, providing residents with smart and safe living. DLF Developer is one of the famous names of the country that has developed many beautiful buildings and is a very reliable name in the market. With the prolific structures, one can trust the builder.
Price List of
DLF The Grove
Low-rise 4 BHK independent floors stand on three different plot sizes. Every unit is available with False ceiling with cove lighting, double glazed windows for heat and noise resistance and biometric access.
Great question! We'll find out that for you!
Why DLF The Grove?
In Delhi NCR, demand for residence is on the rise and the real estate sector in NCR continues to grow, making this a perfect location and property that is sure fit investment.
Basement + Stilt + 4 Independent Floors + Terrace
1.5-acre park in society
Dedicated car parking at stilt level for each floor
Separate staff/store rooms in the basement
Fully Air-conditioned entrance lobby
VRV Air-conditioned in the entire floor
2 Private elevators in bigger units
Centralised power backup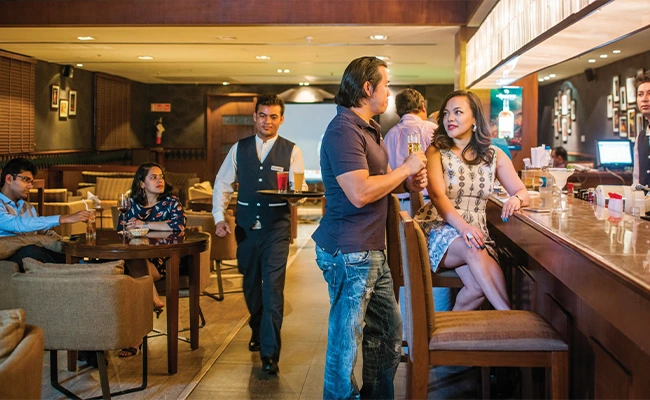 Amenities - DLF The Grove
In each corner of the community, some luxuries make living an enjoyable experience for its residents. This property is designed in a way that makes sure that your home represents complete housing, not just a place to live. With everything available at the door, this is the example of complete living for ages to come.
Amenities Like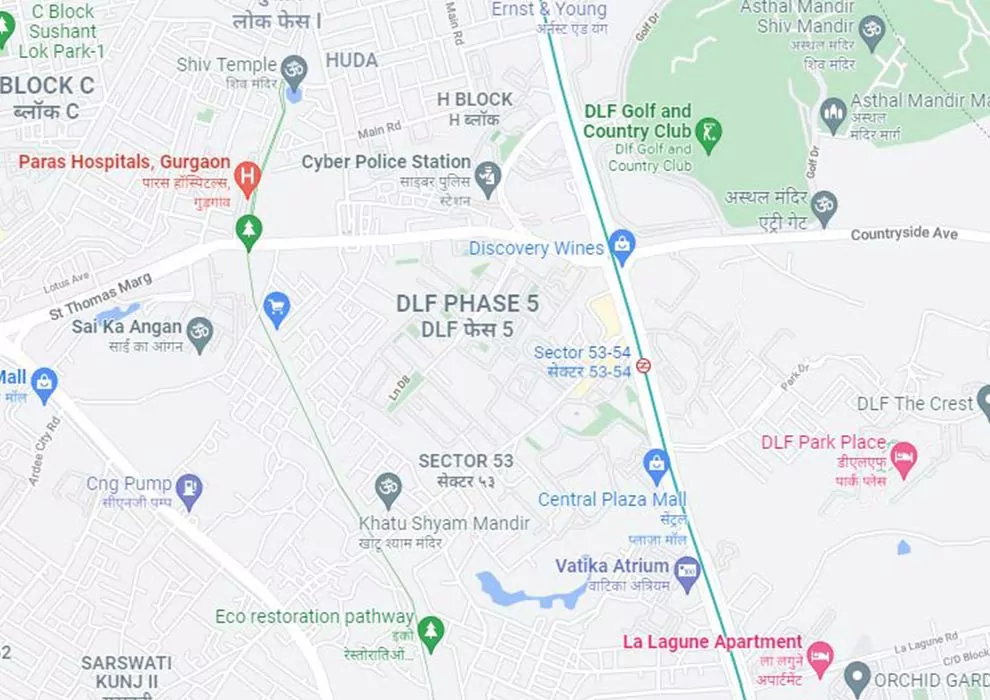 Location Advantage - DLF The Grove
Witness the ease of living here with Golf Course Road that connects DLF The Grove to major highways in Delhi and the National Capital Region - providing easy access to major highways around Gurgaon. It is located at Golf Course Road and is commutable to schools, banks, the IGI International Airport, major hospitals, Metro Station, Dwarka Expressway, NH-8, supermarkets, multiplexes, many banks, shopping centers, schools, stations, markets, and a great deal more in the vicinity.
DLF Mega Mall 10 Min
Gurgaon Railway Station 20 Min
Delhi International Airport 20 Min
Reputed Hospitals & Clinics 05 Min
National Highway 8 10 Min
Off 16 lane expressway 2 Min
HUDA City Centre Metro station 10 Min
Rapid Metro station at DLF 5 2 Min
Horizon Plaza 3 Min
South Point Mall 3 Min
Paras Hospital 5 Min
Frequently Asked
Questions
Why choosing DLF The Grove will be beneficial?
A dream estate with premier residential, retail, and community facilities, DLF5 (Also called DLF City Phase 5) is a master-planned, mixed-use development.
Why Sector 54 Gurgaon is chosen for the project?
Homebuyers prefer Gurgaon's Sector-54 for its prime location. The sector has over 20 residential projects. Among the notable landmarks are Lancers International School, Sri Ram School, Medanta Medicity, etc. The vicinity of Sector-54 has important facilities that make it an ideal place.
How is life at DLF5?
A dream estate with premier residential, retail, and community facilities, DLF5 (previously called as DLF City Phase 5) is a master-planned, mixed-use development.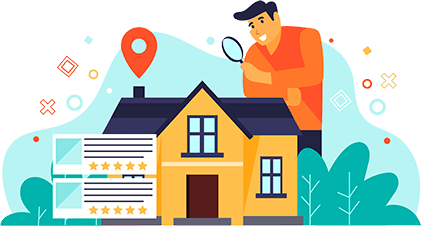 DECISION CORNER
Do You Want a deal of Investment? Just let us know!!